Native New Mexican Pollinators + Migratory Birds for the Albuquerque Maize Maze Scavenger Hunt, Rio Grande Community Farm


Poster painting by Kat Kinnick, poster design by Kat Wright
Butterflies
| gouache, colored pencil + pastel on paper | 11 x 14 inches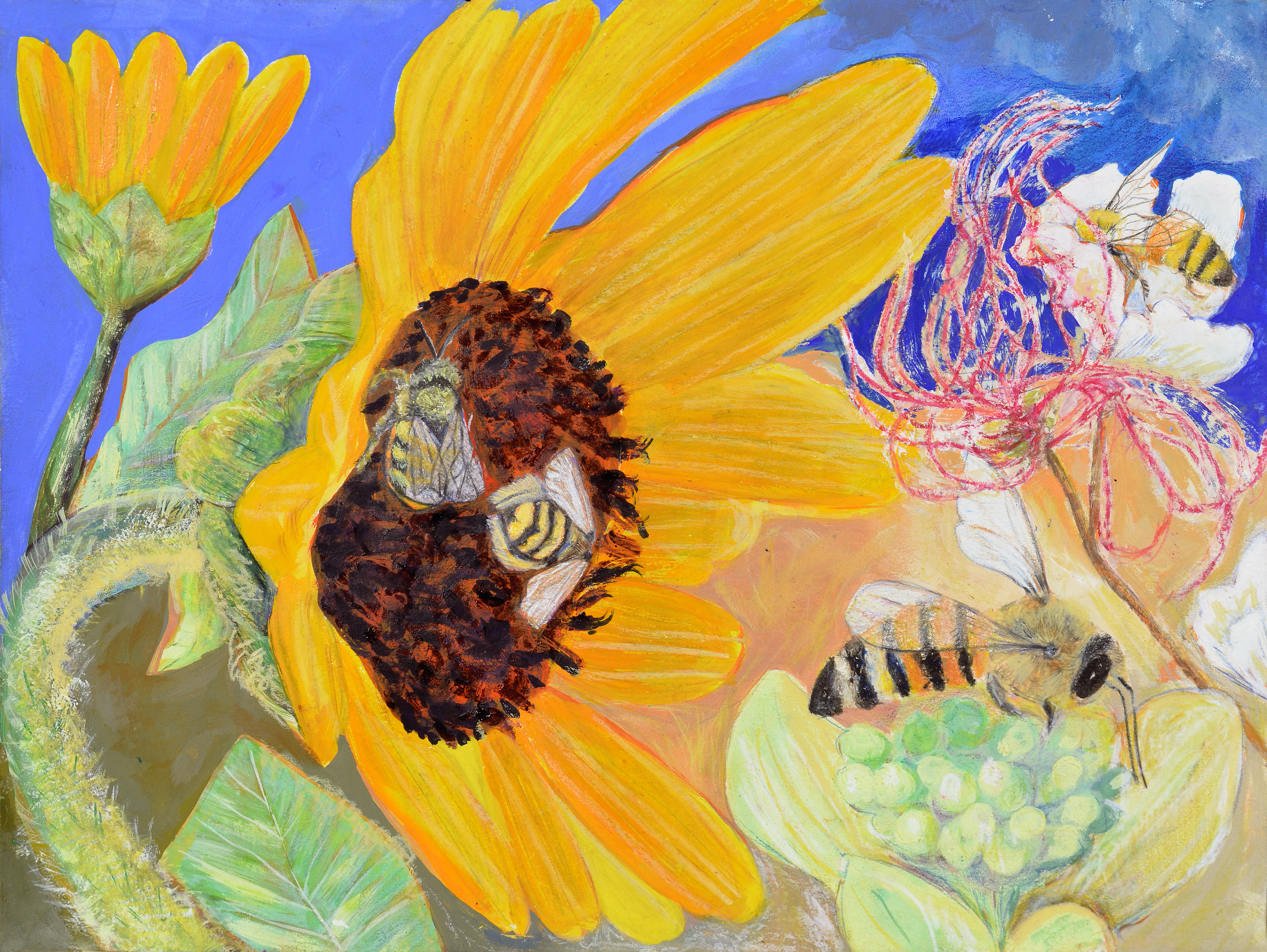 Bees + Flowers
| gouache, colored pencil + pastel on paper | 11 x 14 inches
Mexican Long-Nosed Bat + Yucca Flowers
| gouache, colored pencil + pastel on paper | 11 x 14 inches
Beetles
| gouache, colored pencil + pastel on paper | 11 x 14 inches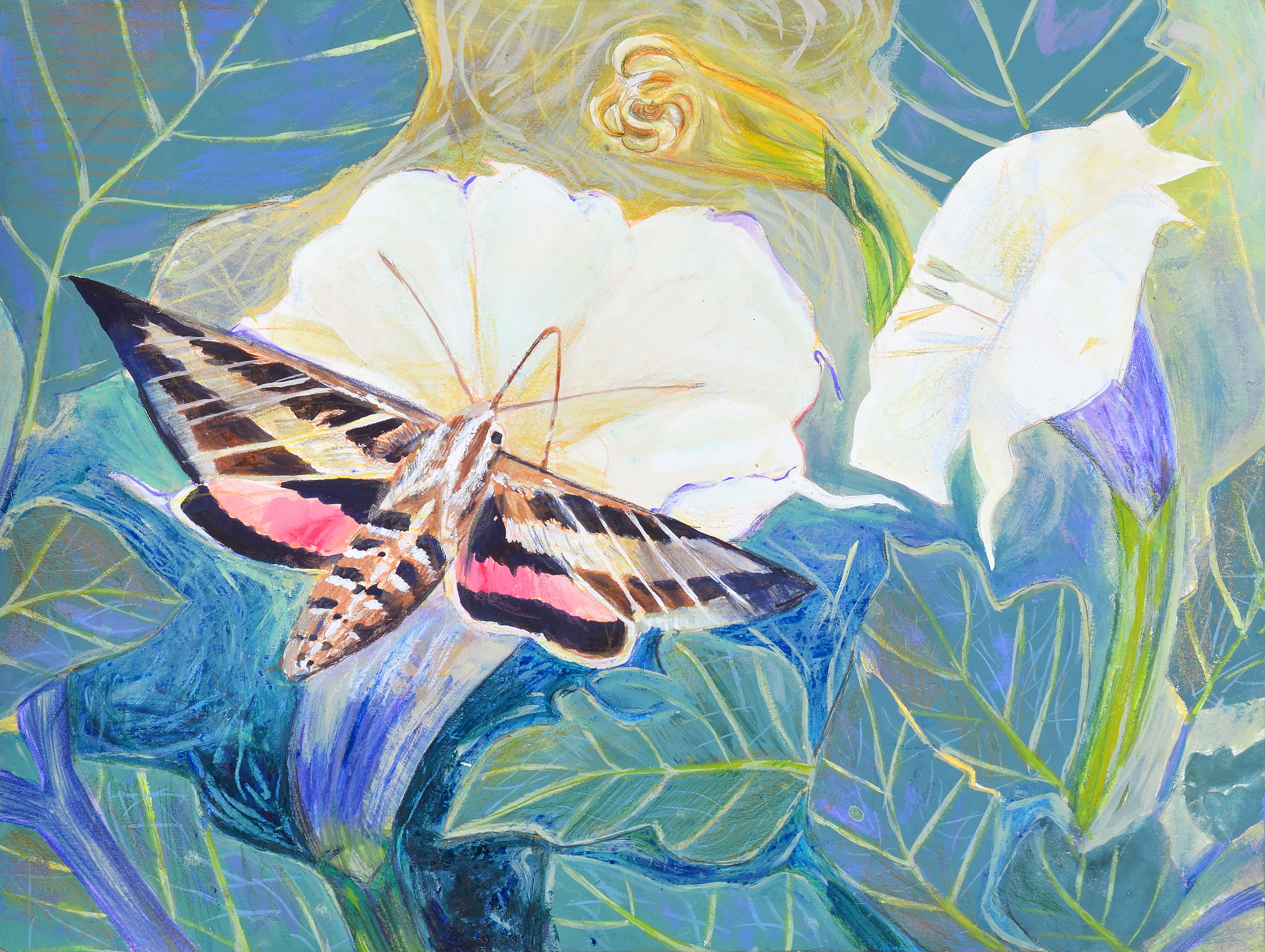 Sphinx Moth Pollinating Daturas
| gouache, colored pencil + pastel on paper | 11 x 14 inches
Sandhill Cranes
| gouache, colored pencil + pastel on paper | 11 x 14 inches
Snow Goose
| gouache, colored pencil + pastel on paper | 11 x 14 inches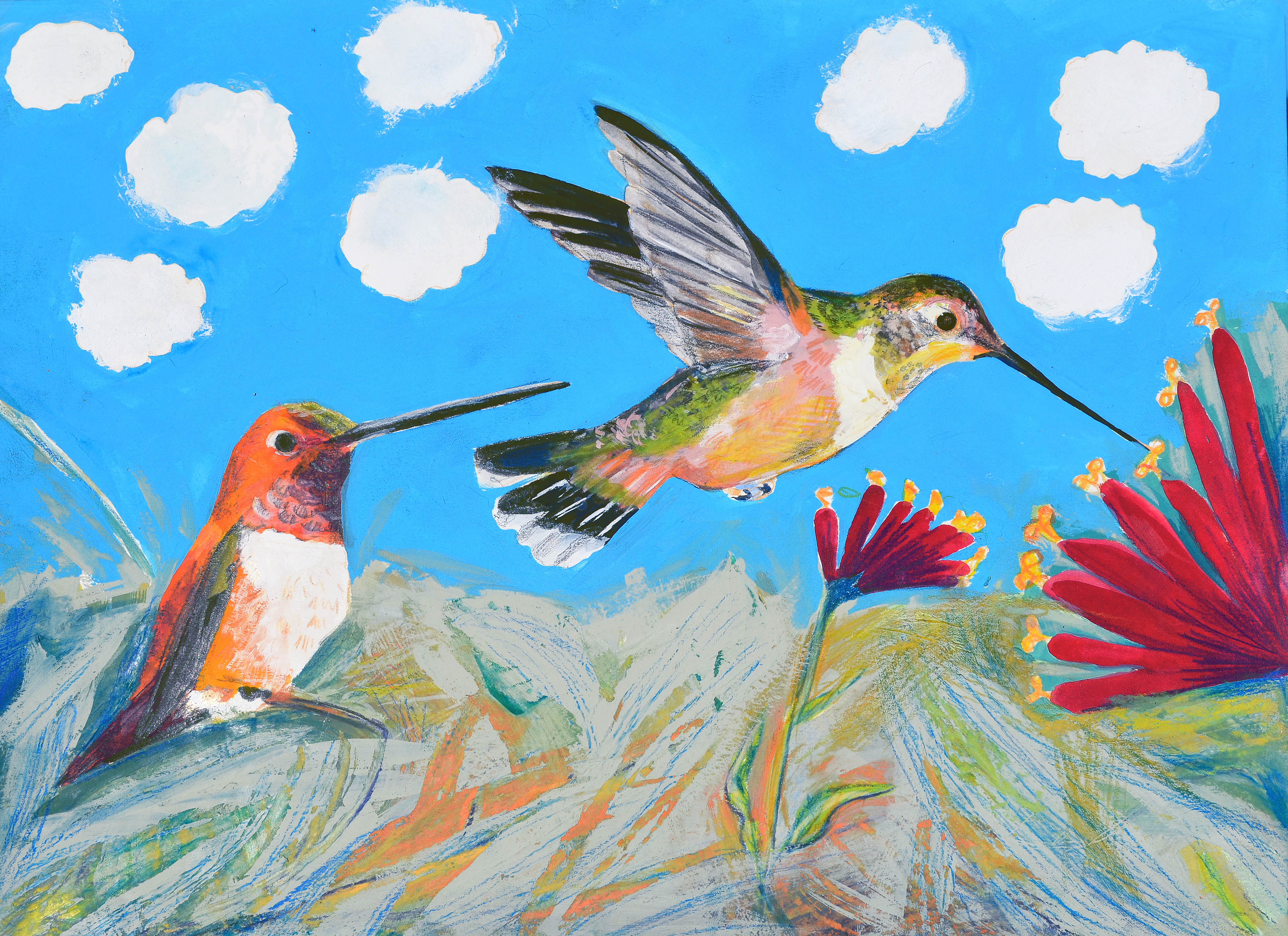 Rufous Hummingbirds
| gouache, colored pencil + pastel on paper | 11 x 14 inches
Lark Sparrow
| gouache, colored pencil + pastel on paper | 11 x 14 inches
Orange Crowned Warbler
| gouache, colored pencil + pastel on paper | 11 x 14 inches
Album and poster artwork for Lone Piñon. Lone Piñon is an acoustic conjunto from Northern New Mexico whose music celebrates the integrity of their region's cultural roots. Multi-instrumentalists Noah Martinez and Jordan Wax use the fiddle, bajo quinto, accordion, quinta huapanguera, mandolin, guitars, and bilingual vocals to play a wide spectrum of the traditional music that is at home in New Mexico.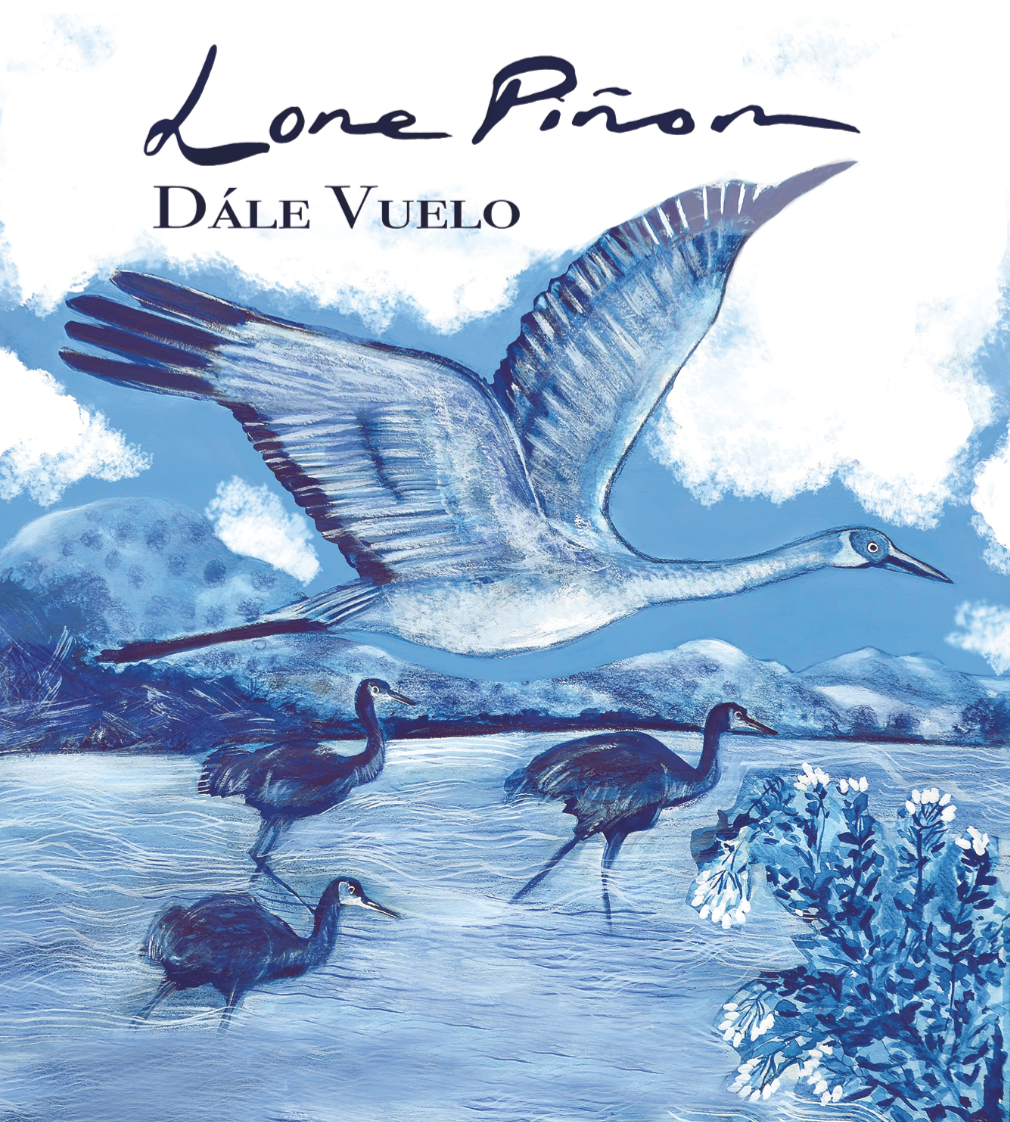 Artwork for MoGro, a non-profit mobile grocery project that delivers weekly shares of healthy foods to community sites across northern New Mexico including Santa Fe, Albuquerque, and in rural and tribal communities. They source locally as much as possible in the growing season, and include familiar and healthy fruit and vegetable choices- in addition to local meats, breads, cheese and other grocery items.
Logo design for Willowtree Playschool, a Waldorf inspired kindergarten for the preschool aged child- providing a holistic and reverent approach to early childhood in Columbia, Missouri.

Artwork for the documentary film, Nasario Remembers the Rio Puerco. Nasario remembers the Río Puerco is a documentary by Shebana Coelho about landscape and memory, set in the ghost towns of New Mexico's Rio Puerco valley and featuring acclaimed oral historian Nasario García. The film combines footage of Dr. García and his stories amid ruins and mesas with archival photos, and lyric scenes that evoke the storytelling spirits of the valley. Together, these elements create a deeply-felt cinematic encounter between teller and tale, what is gone and what is left of memory, and coming home to the story that only you can tell.
Katharinezoiek@gmail.com 505.239.7512 instagram @katnikova Santa Fe, New Mexico